PCB Layout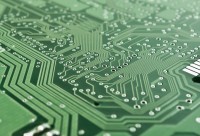 We provide a full range of P.C.B. services from the layout to production, populating and testing of boards. From a simple single-sided board, to a complex BGA multi-layer surface mount, silk-screened, solder resist board, we can provide you with a fixed price solution to fit your timescales and budget.
Our layout tool of choice is EasyPC from NumberOne Systems which offers fully professional schematic capture and layout at very reasonable cost and with reliable support. Cost is important as many customers require our full layout service but then wish to maintain their designs in house so the layout platform cost needs to be considered.

As electronic designers in our own right, when we layout your PCB we can take into consideration the circuit operation, and pay attention to power supply distribution, high-speed signal routing, impedance matching, and any EMC requirements, as well as ensuring the design is optimised for good manufacturing yield.

A special feature Wilkie Electronics offer is the ability to log onto our PCB workstation via a secure server where designer and customer can interact together in real time, reviewing and modifying the design to everyone's satisfaction before finalising the design. We then create your gerber files, check that these are 100% accurate using FAB3000 so you can be assured your PCB will have no hidden problems !

We also have a close relationship with European Circuits, one of the biggest PCB manufacturers in Scotland located in Clydebank who not only manufacture bare boards but also provide full component procurement,  assembly, and testing services.