All our latest news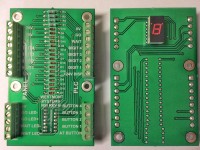 Another small project now completed for our friends at
Westmont Systems
with the delivery of 100 units of this P.L.C. interface board.
A small blog contribution we did for NumberOne Systems on EasyPC.
Our new updated website is now launched.
We hope that this contains helpful information regarding our capabilities and shows examples of what we have achieved over the years.
It is our intention to keep the website updated regularly so keep checking back to keep up to date on all our latest information.